Address: Nankodaito, Izumi-ku, Sendai City Transportation: Nankodai Minami 1-chome stop on city bus Office for rent
T2357 Nankodai Shijo Street, suitable for visiting office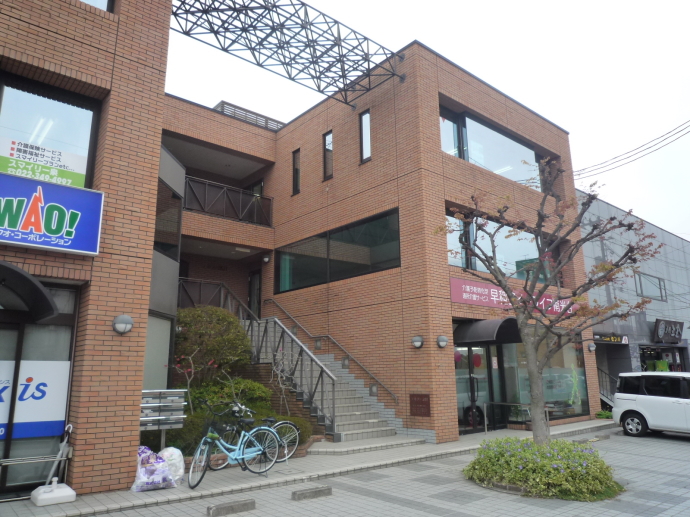 2 minutes walk from Nankodai Minami 1-chome stop of Sendai City Bus
We are pleased to introduce this rental office facing Nankodai Shijo Street.
The building is located on the 2nd floor and has good visibility, making it easy to come to the store.
How about for a visiting office?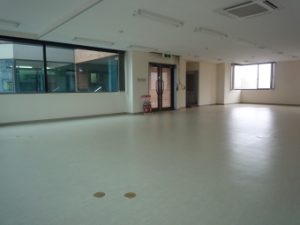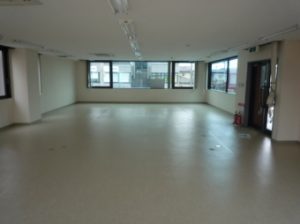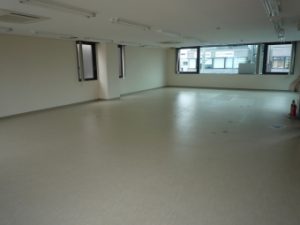 The photo is of room 202.
The side facing the street is entirely made of window glass.
The spacious room of just over 38 tsubo is very open.
There's no pillar going into the center of the building.
Almost rectangular floor plan for easy office layout.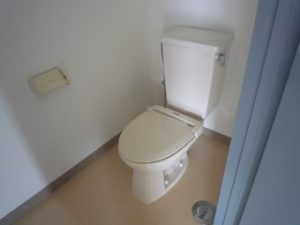 This is a photo of the water area.
The blue color of the door is a nice accent and clean.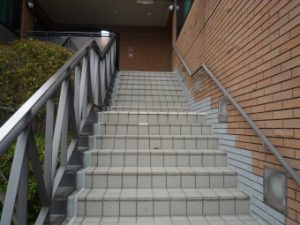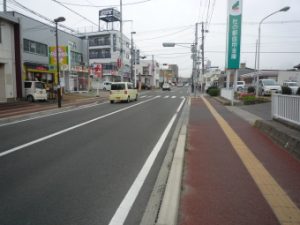 Web previews available.
| | |
| --- | --- |
| Located | 1 Nankodaito, Izumi-ku, Sendai City |
| Line Nearest Station | Sendai City Bus 2 minutes walk from Nankodai Minami 1-chome stop |
| Rent (yen) | 201: 215,000 202: 195,000 |
| Management fee (common service fee) (yen) | |
| Security Deposit (Deposit)/Reikin (Months) | 6/0 |
| Unit price per tsubo (yen/tsubo) | 201: 5,091 202: 5,068 |
| Size | 201: 139.62m 42.23tsubo 202: 127.20m2 38.47 tsubo |
Consumption tax not included
【Facilities of this property, etc.】
EV

Machine Guard

New earthquake-proof

OA Floor

Manager

Visiting Office

Bicycle parking lot

24-hour use

Barrier-Free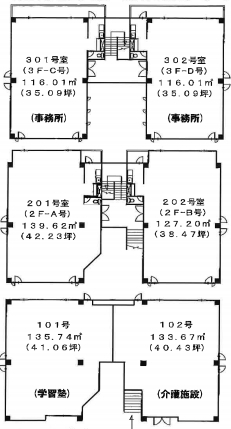 In case of any discrepancy between the drawings and the current conditions, the current conditions will take precedence.
Amount required at time of contract Room 201.
Monthly required amount
Advance rent (rent + management fee, etc.)
215,000
rent
215,000
+
(security) deposit
1,290,000
+
key money
0
+
brokerage fee
215,000
Total(tax not included)
1,720,000
Total(tax not included)
215,000
The total amount is a rough estimate. The total amount may differ from the actual contract.
Fire insurance fee is required at the time of contract.
The rent in advance may be calculated on a pro-rata basis for the current month plus the following month's rent.
Other fees, such as key replacement fee, may be required depending on the property.
【Details】
Building Structure
reinforced concrete construction
Number of floors/location
3 floors above ground / 2 floors
Year built
July 1992
Reference number of tenants
*About 12 to 14 people
Current Condition
201: Occupied 202: Empty
Expected move-in date
201: From early July 2021 onward 202: Consultation
Ceiling height
Floor load
Air Conditioning
individual
Electricity
Parking lot
nothingness
Contract Term
Fixed-term lease 5 years
Type of Transaction
agency
Main Facilities
東北電力・上下水道
Each unit facilities
Air conditioning, toilets, hot water supply, lighting
Remarks

*Lock replacement fee: 15,000 yen/month (tax not included/at time of contract)
Renter's liability insurance is required.
We may ask you to use a rental guarantee company.
Consumption tax not included
*No restaurants are allowed.
*The number of occupants is calculated as 3 tsubo/one person
Please click here to inquire about this property.
List of monthly parking lots for Izumi-ku