Address: 4 Ichibancho, Aoba-ku, Sendai City Transportation: Subway Namboku Line Hirose-dori Station Office for rent
T2458 Office for rent along Hirose Street in the heart of a vibrant commercial area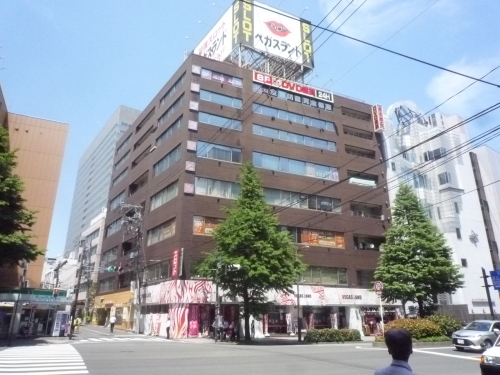 3 minutes on foot from Hirose-dori Station on the Subway Namboku Line
An arcade street that is the center of commerce, with tens of thousands of people coming and going each day
Close to Kokubuncho 2-chome area, which is said to be the largest entertainment district in Tohoku.
One of the main streets extending from Sendai Station
We are pleased to introduce an office property for rent facing Hirose Street.
There are rooms of various sizes and decorations.
(Industry, division of parcels, and other conditions can be negotiated.
In turn, let's take a look at the interior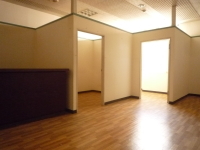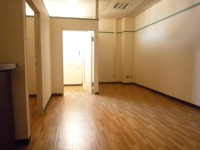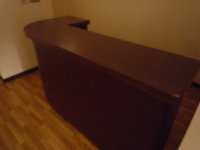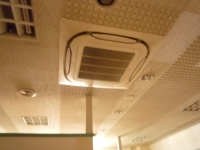 First, a room on the 3rd floor, with an interior area of approx.
Wooden flooring and reception counter remain intact.
There are several small rooms that are partitioned off.
It may be recommended for offices with visitors.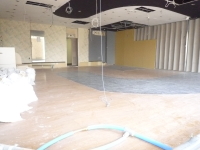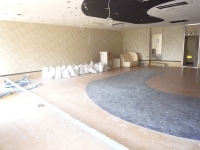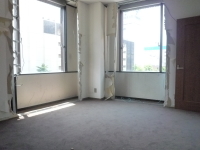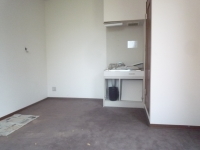 Then room 5AB
This one is quite large, about 46 tsubo.
We have a large main section & backyard space.
How about as an office & warehouse?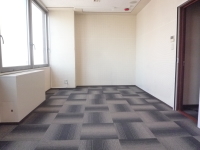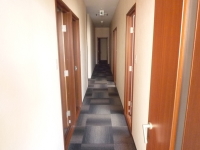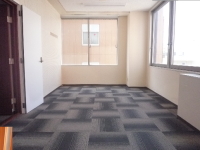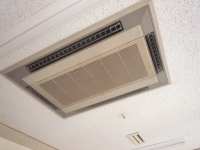 Next is a room on the 3rd floor E. The size of the room is about 33 tsubo.
Recommended for companies with numerous departments due to the large number of rooms
It could be used for storage or to build a reception room.
Various uses are envisioned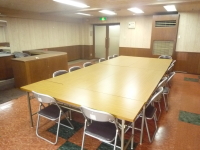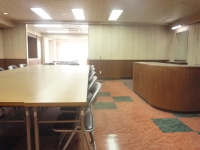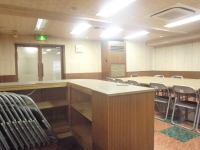 This is parcel 6C, about 24 tsubo in size.
Looks good for a conference room, as you can sense from the line of desks.
Coworking spaces and shared offices
Might be good for lectures, talks, etc.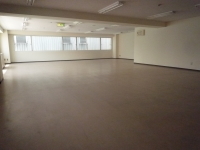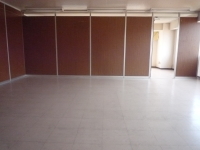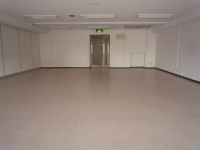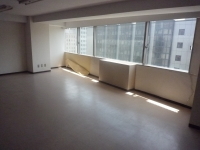 Finally, room 7B, approx. 44 sq.m. in size
Simplest interior, general office specifications.
You can create the partitions and interior design from scratch as you like.
If there are no rooms available that meet your requirements
Please contact us and we will propose a plan.
Web previews available.
| | |
| --- | --- |
| Located | 4 Ichibancho, Aoba-ku, Sendai City |
| Line Nearest Station | 3-minute walk from Hirose-dori Station on the Nanboku Subway Line |
| Rent (yen) | 2AB: 312,000 2EF: 307,000 2I: 68,929 3E: 237,000 3G: 105,000 3H: 127,148 4EF: 294,900 5AB: 334,285 6A: 154,095 6B: 159,200 6EF: 344,700 7AB: 314,200 7CD: 367,963 7EF: 344,700 7GH: 227,257 8E: 237,000 |
| Management fee (common service fee) (yen) | 2AB: 132,000 2EF: 142,000 2I: 27,571 3E: 99,700 3G: 45,000 3H: 55,000 4EF: 122,000 5AB: 128,095 6A: 63,905 6B: 66,000 6EF: 142,000 7AB: 129,000 7CD: 151,000 7EF: 142,000 7GH: 95,142 8E: 99,700 |
| Security Deposit (Deposit)/Reikin (Months) | 6/0 |
| Unit price per tsubo (yen/tsubo) | 2AB:7,040 2EF:6,837 2I:7,143 3E:7,040 3G:7,000 3H:6,910 4EF:7,074 5AB:7,232 6A:7,070 6B:7,070 6EF:7,082 7AB:7,089 7CD:7,090 7EF:7,082 7GH:7,050 8E:7,040 |
| Size | 2AB: 146.25m2 44.32tsubo 2EF: 148.17m2 44.9tsubo 2I: 31.85m2 9.65 tsubo 3E: 111.11m2 33.67 tsubo 3G: 49.5m2 15 tsubo 3H: 60.72m2 18.4 tsubo 4EF: 137.6m2 41.69 tsubo 5AB: 152.52m2 46.22tsubo 6A: 71.94m2 21.8tsubo 6B: 74.32m2 22.52tsubo 6EF: 160.61m2 48.67tsubo 7AB: 146.25m2 44.32tsubo 7CD: 171.27m2 51.9tsubo 7EF: 160.61m2 48.67tsubo 7GH: 106.39m2 32.24tsubo 8E: 111.11m2 33.67 tsubo |
Consumption tax not included
【Facilities of this property, etc.】
EV

Machine Guard

New earthquake-proof

OA Floor

Manager

Visiting Office

Bicycle parking lot

24-hour use

Barrier-Free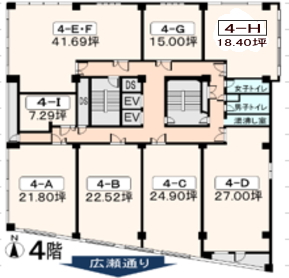 In case of any discrepancy between the drawings and the current conditions, the current conditions will take precedence.
Amount required at time of contract
Monthly required amount
Advance rent (rent + management fee, etc.)
336,700
rent
237,000
+
(security) deposit
1,422,000
+
administrative expenses
99,700
+
key money
0
+
brokerage fee
237,000
Total(tax not included)
1,995,700
Total(tax not included)
336,700
The total amount is a rough estimate. The total amount may differ from the actual contract.
Fire insurance fee is required at the time of contract.
The rent in advance may be calculated on a pro-rata basis for the current month plus the following month's rent.
Other fees, such as key replacement fee, may be required depending on the property.
【Details】
Building Structure
steel-framed reinforced concrete construction
Number of floors/location
10 floors above ground / each floor
Year built
October 1973
Reference number of tenants
Approx. 3-16 persons
Current Condition
hollow
Expected move-in date
consultation
Ceiling height
Floor load
Air Conditioning
individual
Electricity
Parking lot
nil
Contract Term
Ordinary 2 years
Type of Transaction
agency
Main Facilities
東北電力・上下水道・EV・流し・トイレ
Each unit facilities
Remarks

Consumption tax not included
Renter's compensation insurance required
We may ask you to use a rental guarantee company.
*The number of occupants is calculated as 3 tsubo/one person
Please click here to inquire about this property.
List of monthly parking lots for Ichibancho